The final games of the Summer Season were played today, Saturday, with three of our Boys teams making it through to the Grand Final.
First up was the U8 B35 boys who took on the SCYC Scorpions. The boys tried very hard but fell a little short and came away with the runners up flag, 26-20.  Well done to all the little champs!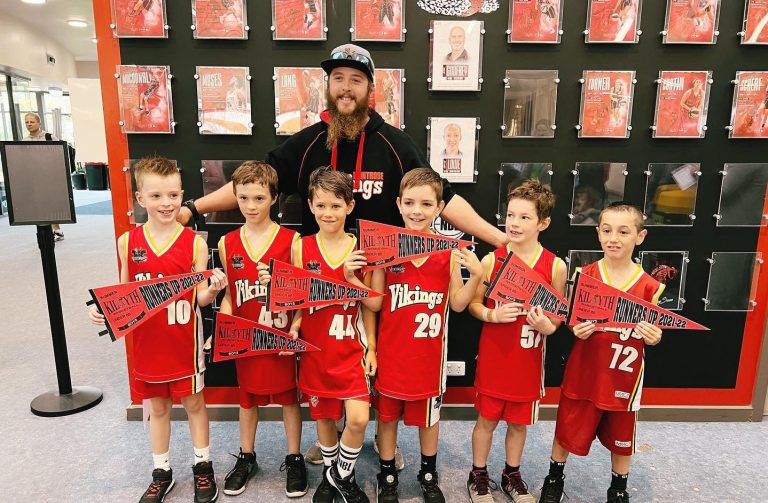 The second game of the day saw the U12 B08 Boys take on Maroondah Magic, at 12pm.  An awesome effort from the boys who were up against a team who had gone unbeaten this season. A close game in the first half with our boys playing very well, not intimidated by their opponents and taking the game on to give themselves a small lead at half time.
The second half was simply a pleasure to watch. You could see the boys lift their intensity as asked by their coach Adam, they were working hard for each other and sharing the ball well looking for the open shot. This along with many brilliant individual efforts on defence and some great rebounding put backs and the boys gave themselves a game winning lead and played tight right up until the final buzzer.
An awesome win to cap off a great season for these boys, their coach Adam Cooper, team manager Cameron and of course their families and supporters.
One last note on this game and all the finals I've been able to watch has been the large attendance by families and members of our club to support our teams and that was truly evident at this game today by not only the numbers present but also the vocal support and encouragement and as President of this club that has been truly encouraging and rewarding to see.
GO VIKINGS 😀❤️🏀

– Dominic Kinsella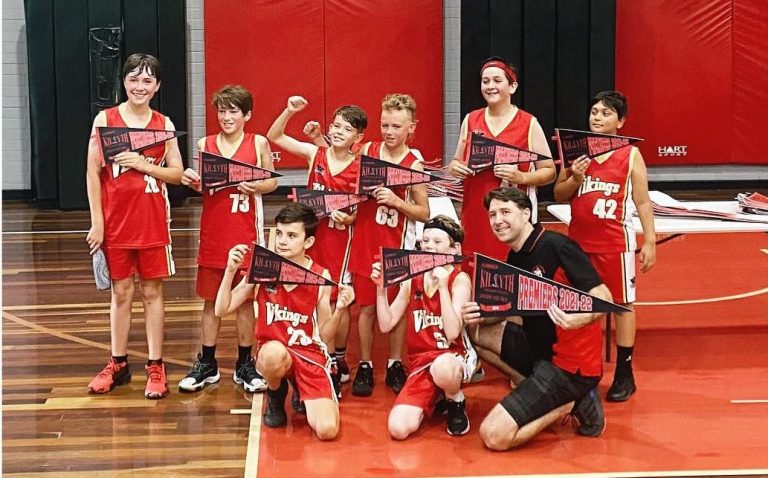 The final game that Vikings was involved in today was the U15 B03 boys, who took on the Fosters Phantoms at Kilsyth.  The game was delayed due to earlier games running behind, so the boys had plenty of time to practice before their hit out.  The game was high energy, played in great spirit and at half time, the two teams were level. 
The second half the score zig-zagged between the two teams when Phantoms hit the lead for the first time about 5 minutes to go.  The final minutes flew by, possibly due to the the nerves of all the spectators, and unfortunately the Montrose boys fell just a little short at the very end, losing 35-39.  They were however admirable in defeat and great examples of sportsmanship between both teams.  Well done to Coach Murray House and all of B03 to receive the Runners Up flag for Summer 2021-22!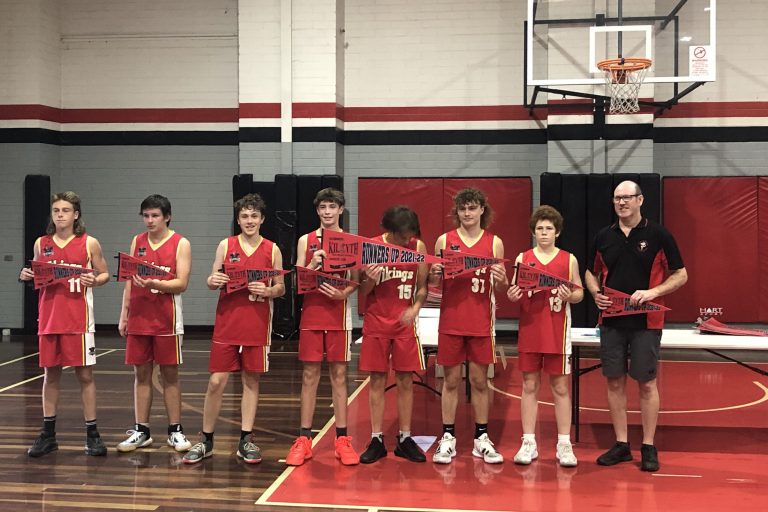 That's a Wrap for Summer 2021-22!

See you after the school holidays! Winter season begins Tuesday April 26th, 2022!