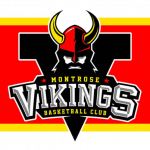 Thank you for completing the "Intent to Register" Form – a convenor will be in touch with you soon!
Please keep an eye on your emails or visit this website frequently to hear more about the Summer Season. 
You can also keep up to date via the buttons below:
Facebook (the private group for Vikings Parents), Instagram, Facebook (Montrose Vikings public page) or PlayHQ
WAIT!! If you need to complete a form for another family member
you can reload the Home page, or visit the Fixtures & Results and the popup will reappear.